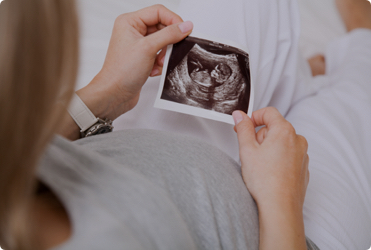 Prenatal Care
There's nothing more important than prenatal care to protect the health of you and your baby throughout your pregnancy.
The team at Rosh Maternal & Fetal Medicine provide medical checkups, screening tests, and educational and emotional support as you journey through pregnancy. Their doctors are also experts in high-risk pregnancies and genetic testing. If you have any questions about prenatal care, call their office in the Midtown East area of New York City, or schedule an appointment online.
Prenatal Care Q & A
Q.
What should you expect during prenatal care?
A.
Your first prenatal visit includes a comprehensive review of your medical history, a pelvic exam, and routine blood and urine tests. You can look forward to the convenience of having all of your labs and interpretation of the results done in-house.
Your prenatal appointments follow a regular schedule. You'll have an exam once a month until your third trimester, every two weeks from weeks 28 through 36, then every week until your baby arrives. At every prenatal appointment, your baby's growth and heart rate, and your weight and blood pressure are checked.
If health concerns arise during your pregnancy or you have a high-risk pregnancy, you'll need more frequent prenatal visits.
Q.
What tests are performed throughout prenatal care?
A.
Routine tests are performed at specific times during pregnancy to check for health concerns that can affect you and your baby, such as:
Blood type and Rh factor
Anemia
Gestational diabetes
Bladder or kidney infections
Hepatitis B
Chlamydia and other sexually transmitted infections
Rubella and chickenpox
Q.
Should you consider genetic screening?
A.
A blood test routinely performed in the first trimester detects multiple births and screens for chromosomal disorders such as Down syndrome. If you have a family history of hereditary diseases, you've had a baby born with a genetic disease or birth defect, or you have a high-risk pregnancy, you may choose to get additional genetic screening.
The team at Rosh Maternal & Fetal Medicine specialize in genetic counseling, screening, and testing. If you have any concerns, they determine your risks, explain the tests, and help guide your decision.
Q.
When can you look forward to ultrasound?
A.
Ultrasound is safe because it uses sound waves rather than radiation. This type of imaging can be used at any time during your pregnancy to examine your baby's growth, but it's often done during the second trimester around 18-20 weeks. By this time, ultrasound shows the baby's organs, confirms age and growth, and may reveal the baby's sex.
Women who receive prenatal care at Rosh Maternal & Fetal Medicine also have access to 3D and 4D ultrasound, which may be done when you reach 27-32 weeks. With 3D ultrasound you can get a static three-dimensional image of your baby that clearly shows his or her face.
A 4D ultrasound delivers live streaming video of your baby that captures movement, like the baby yawning. Your doctor can also use 4D to evaluate moving structures, such as heart valves.
Come visit your Manhattan OBGYN.